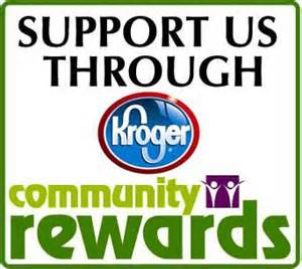 The Kroger Community Rewards program allows customers to use their Kroger Plus Card to earn money for their favorite nonprofit organization.  Just register your Kroger Plus Card online at Kroger Community Rewards, and search for GARNET A. WILSON PUB. LIBRARY PIKE CO. to enroll!
Then, every time you use your Plus card when you shop at Kroger, the Garnet A. Wilson Public Library will receive a donation!
How to sign up...
Have your Kroger Plus card handy!
Create a digital account to participate in Kroger Community Rewards, if you do not already have one.
Sign into your digital account. 
Go to My Account (under your sign in name).
Go to Community Rewards.
Search for "GARNET A. WILSON PUB. LIBRARY PIKE CO."
Click the blue "Enroll" button underneath our name. 
That's it! The next time you shop, you'll earn money for the Library!
If you don't have a Kroger Plus card, stop by the Customer Service Desk the next time you visit Kroger to pick one up!