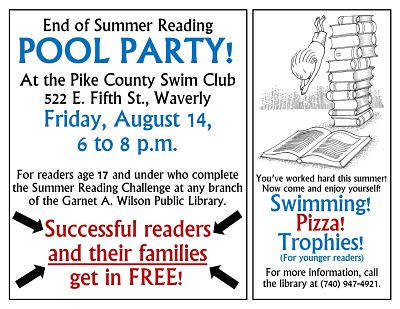 Readers age 17 and under who successfully complete the Summer Reading Challenge are invited to the End-of-Summer Reading Pool Party at the Pike County Swim Club in Waverly, with swimming, pizza and drinks, and trophies for younger readers!
UPDATED:  Thanks to the Pike County Swim Club, successful readers and their families get in FREE! 
Friday, August 14, 6 to 8 p.m.