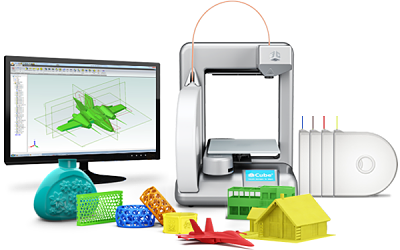 What is 3-D printing? How does a 3-D printer work? Can you really print a spatula from the comfort of your own home?
Find out the answers to these questions and more at our 3-D printer demonstration Tuesday, June 30, at 6 p.m. at the Waverly library.
Jay Burton, director of the Southeast Regional Library System, will give a presentation on the emerging technology, and you can see a real live 3-D printer in action.
As a part of the Garnet A. Wilson Public Library Summer Reading Program, Batman (John Buckland AKA "The Gotham Night," Heroes 4 Higher) will visit all four branches of the library!
Come meet Batman, check out the Batmobile, and learn how to be your own hero!
This free event is sponsored by the Southern Ohio Medical Center.
Please click "Read more" and download the attached document for event details.
June 8 through August 14, 2015, all branches of the library will offer free lunches daily to children and teens age 1 to 18 through the USDA Summer Food Service Program. There is no income requirement for daily meals; all children seeking a healthy lunch will be fed.
Stop by your local branch to sign up for the Summer Reading Challenge and to pick up a calendar for summer programming.  Free lunch is available Monday through Friday from 12:15 to 1 p.m. for children ages 1-17.
The Garnet A. Wilson Public Library is proud to launch our new website at www.pikecountylibrary.org!
With this new and updated site, you can find:
A calendar of library events for children, teens and adults
Library news
Information about library services for children, teens and adults
Library locations and hours
Direct access to your account and the library catalog
Direct access to research databases like the Ohio Web Library and Chilton Library Online
Direct access to eBooks through the Ohio Digital Library
and much more!
Log on today and see what's happening @ your library!
Applications can be downloaded and printed, and may be submitted to any library location at any time. Applications are also available at the circulation desks in all library locations.
Recommended Research Database