Mark your calendars! Rummage Roundup at the Eastern Branch Library, January 14 and 15. All proceeds benefit "The Next Chapter" campaign to build a new main library facility!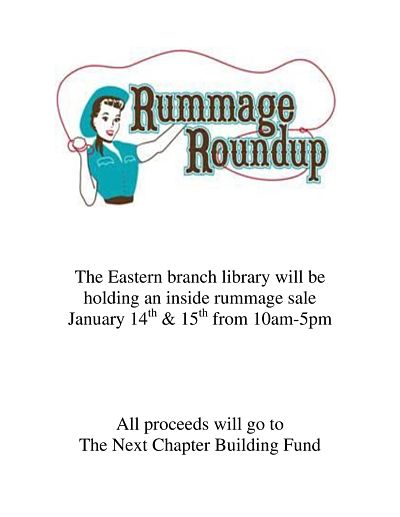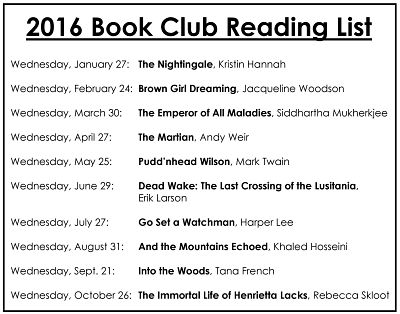 Our Book Club has selected next year's reading list!
Book Club meets once per month at the main library located at 207 N. Market St., Waverly. All are welcome to join the discussion!
If you would like to attend, please notify Jennifer Slone to obtain a copy of the upcoming book in advance. (740) 947-4921, ext. 141 or jslone@seolibraries.org.
Join us at the main library in Waverly Wednesday, December 16, at 6 p.m. for a special holiday performance by the Waverly High School Madrigal Singers!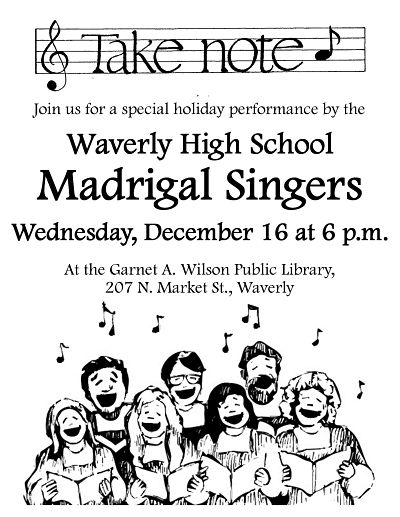 We are excited to announce that computer training has returned to the Garnet A. Wilson Public Library!
Thanks to funding provided by ServeOhio, Ohio's commission on service and volunteerism, Kimberly Roush is now offering one-on-one technology assistance and computer training at all four branches of the library. Kimberly is an AmeriCorps member serving at the library through the Guiding Ohio Online program, which is administered by the State Library of Ohio.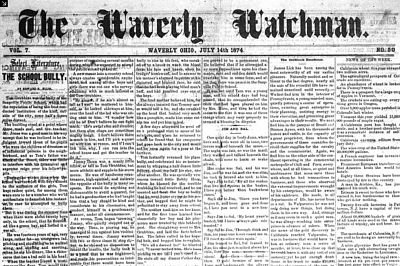 The Garnet A. Wilson Public Library is pleased to now offer digital archives of the Waverly Democrat and Waverly Watchman newspapers, which can be accessed under the "Genealogy & Local History" tab on our website.
The digitization of these papers has been made possible by the Columbus Metropolitan Library, via funding from the Institute of Museum and Library Services and the Ohio Public Library Information Network.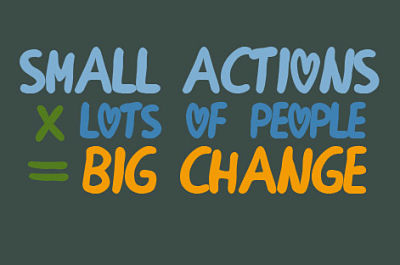 There are many ways you can support "The Next Chapter," our campaign to build a new, larger, more easily-accessible Waverly library.
1) Cash:  Cash is the easiest way to give.  You may make your gift by mailing a check payable to "The Garnet A. Wilson Public Library Capital Campaign," 207 N. Market St., Waverly, OH 45690.
Congratulations to the winners of our 2015 Velma Engle Memorial "Read for the Gold!" 5K Run / 3K Walk!
​Click "Read more" below and view the PDF to see all race times.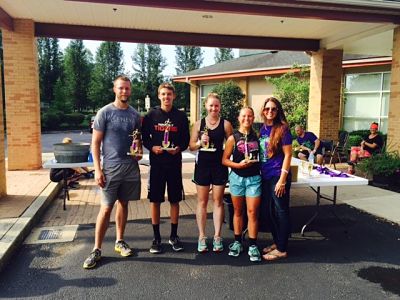 Recommended Research Database