The Velma Engle Memorial "Read for the Gold" 5K Run and 3K Walk will be held, rain or shine, on Saturday, August 19, 2017, in Bristol Village.  The race will begin at the Activity Center, located at 625 Fifth St., Waverly, with registration and check-in beginning at 7:30 a.m. and the race beginning promptly at 8:30 a.m.  The registration fee is $10 through August 12, or $15 after August 12.  Participants will receive a t-shirt commemorating the event.
Registration forms can be picked up at the Waverly, Piketon, Eastern and Western libraries, as well as at Bristol Village Activity Center.  You may also register the day of the race, and a registration form is attached below for your convenience.
Everyone is encouraged to participate by entering, or by coming down and cheering on those who will be competing.
The course is flat and shady through beautiful Bristol Village.  Participants will compete on a combination asphalt and concrete course.
The mission of the library is "Educate. Inspire. Enjoy."  All proceeds raised will benefit "The Next Chapter," the capital campaign to build a new main library facility in Waverly.  You can help support the library by registering for the race!
Stop by the library to pick up an entry form, or click "Read more" below and download the form.  For more information about the fundraiser or any library service, call (740) 947-4921.
We are happy to introduce automatic renewals for our patrons!
This convenient service will automatically renew your eligible library materials on their due date, up to four times if there are no holds on the items. You won't have to lift a finger!
Here's how it works:
Three days before your items are due, you will receive a courtesy email reminder (if you are signed up to receive email notifications; text service not yet available).
On the date your items are due, we will automatically renew eligible items.
You will receive an email with a list of items that were successfully renewed. Items will NOT be renewed if there are requests (holds) on the items, or if your items have reached the maximum of 4 renewals.
Also, any overdue fines incurred prior to today, July 18, 2017, will still stand.
Be sure to log into "My Account" to keep track of items that may not be eligible for auto-renewal. You may also call the library to renew or check the due date of items.
Don't miss this unique chance to pet a real, live African Penguin at the library!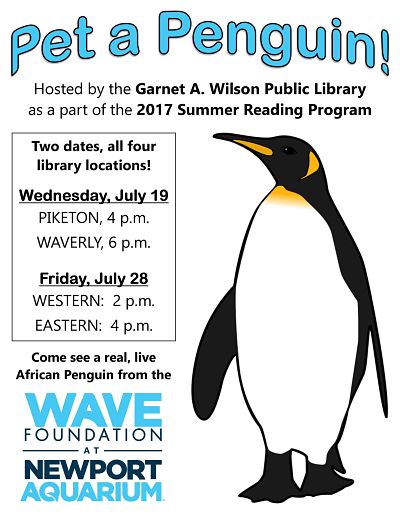 Children age 5-12 are invited to take the Healthy Kids Challenge this summer for small prizes and a chance to win a brand new bicycle! You can sign up at any library location, and the winner will be drawn during the Pike County Fair Week. 
Feel free to print the PDF attached to this post (click "Read more" below) and start on the challenge right away!
Thanks to Adena Health System for sponsoring this addition to our Summer Reading Program.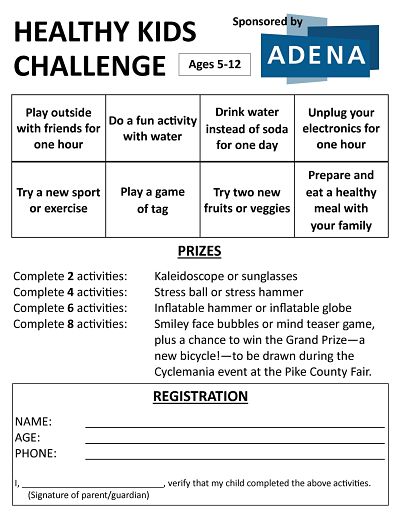 There's something special for everyone this summer at the library! Meet an ambassador wolf from Ironwood Wolves on Thursday, June 22. The program will be held at the Eastern Branch Library at 4 p.m., and again at the main library in Waverly at 6 p.m.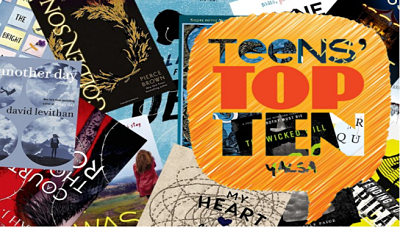 The Garnet A. Wilson Public Library has been selected as a recipient of the Young Adult Literacy Service Association's (YALSA) Teens' Top Ten Book Giveaway, which will provide our collection with 26 teen-acclaimed books ranging from a multitude of different genres. The Teens' Top Ten titles are nominated and selected by teens across the nation each year.
Fifty library recipients throughout the country were selected to receive collection from YALSA, which is a division of the American Library Association (ALA). Funding for the book collections is provided by the Dollar General Literacy Foundation.
Circulation clerk Laura Erwin has put a lot of time and effort into strengthening Young Adult services in the library, and applied for the grant in an attempt to enrich our collection even further. The library hopes the collection will attract even more teens and foster positive literacy habits in young adults in our community.
Read the ALA's full press release at http://www.ala.org/news/member-news/2017/06/recipients-2017-teens-top-ten-book-giveaway-announced.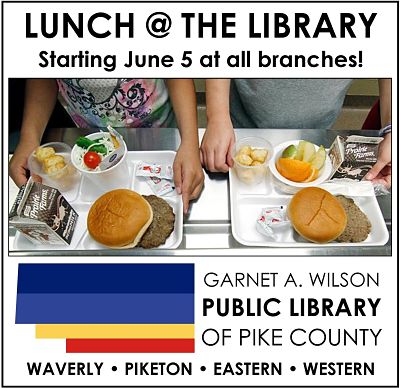 Starting June 5, all branches of the library will offer free lunches daily to children and teens age 1 to 18 through the USDA Summer Food Service Program. Lunches will be served Monday through Friday from 12:15 to 1 p.m. at each Pike County library branch.
On many days, lunch at the library will be paired with fun Summer Reading Program activities!
There is no income requirement for daily meals; all children seeking a healthy lunch will be fed. This program is administered by the Community Action Committee of Pike County, and funded by the US Department of Agriculture.
Additionally, children may qualify for a take-home pack of weekend meals, which are sent home on Fridays. Weekend meals include two prepackaged breakfast meals, four prepackaged lunch/dinner meals, and one 32-ounce white milk. Parents/guardians simply need to fill out a one-time form per child to verify income eligibility for the Friday take-home packs. This program is sponsored by the Ohio Association of Foodbanks and administered through the Ohio Department of Job and Family Services.
Many children rely on school lunches during the school year. This program provides meals to children who might otherwise go without. Please share to reach someone in need!
For more information, please call the library at (740) 947-4921.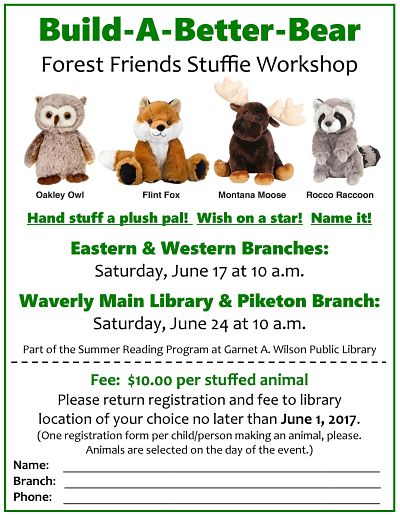 Click "Read more" for a link to download the registration form (PDF).
Recommended Research Database