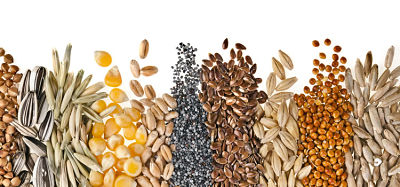 The Waverly library has launched its very own Seed Library for community gardeners!
A seed library is a place where seeds are exchanged, donated, or lent to community farmers and the general public with the intention of preserving biodiversity, promoting healthy eating, and fostering community resilience.
There are many advantages to growing your own vegetables, either by joining a community garden or by starting your own.  Even if you live in a small apartment with no backyard, or if you have a busy lifestyle, many crops can be grown with minimal space and effort.
Library patrons are welcome to take up to five packets of seeds from the library, per person per year.  Please sign our Seed Checkout Form at the circulation desk once you make your selections.  
Donations of harvested or purchased and unused seeds are greatly appreciated to help keep our Seed Library thriving!
Please take some of our Seed Identification Slips from the circulation desk (or download and print the PDF containing slips that is attached to this article - click "Read more" below for the link to download), fill them out as completely as possible, and return them with your seed donations in ziplock baggies or small envelopes for others to check out and enjoy in their own gardens.
Note:  Some seeds in the collection may be expired, and germination is not guaranteed.  However, many expired seeds will sprout just fine.  Check out and plant seeds at your own risk.